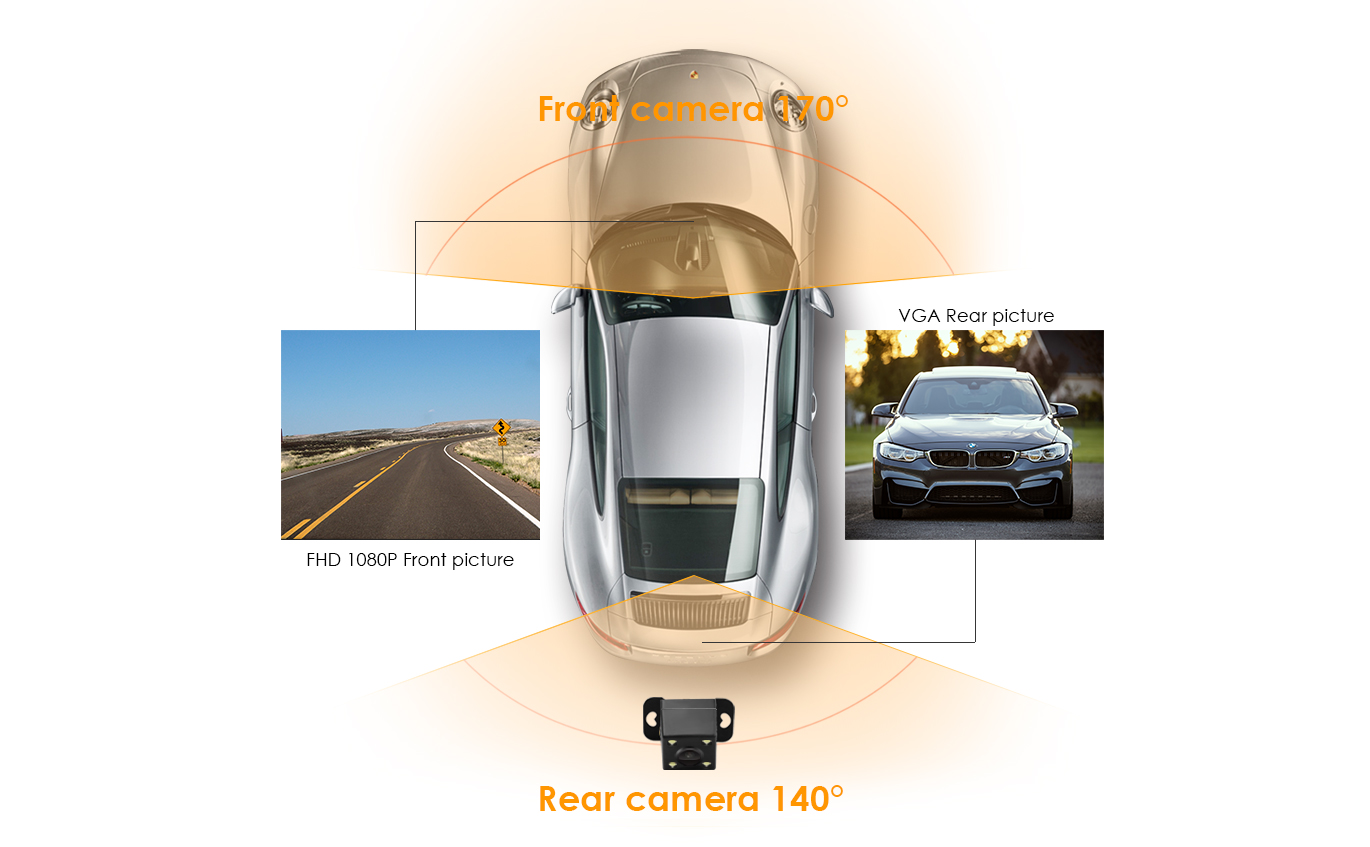 NEAR 360° GUARD
You can see the front and the rear images at the same time,same screen thanks to N3 put the backup camera combined into mirror
dash cam.Of course it has all functions of dash cam,like Loop recording,G-sensor,parking mode etc.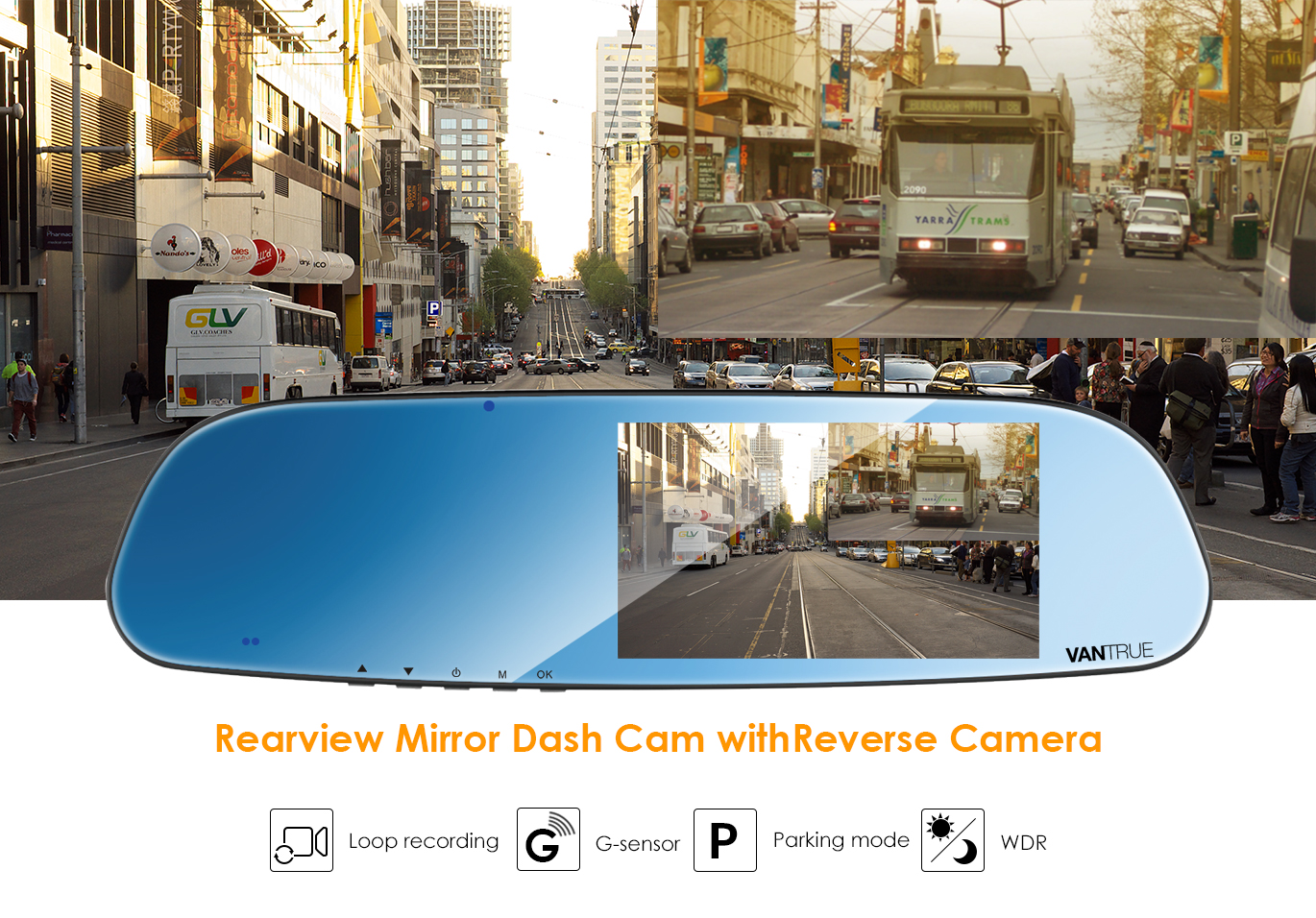 DUAL VIEW
You can not only capture the beautiful scenery,the traffic disputes outside of the car,but also the back of the car.And the front view
is FHD 1080P, 170 degree wide angel,while the rear view is VGA,140 degree wide angle.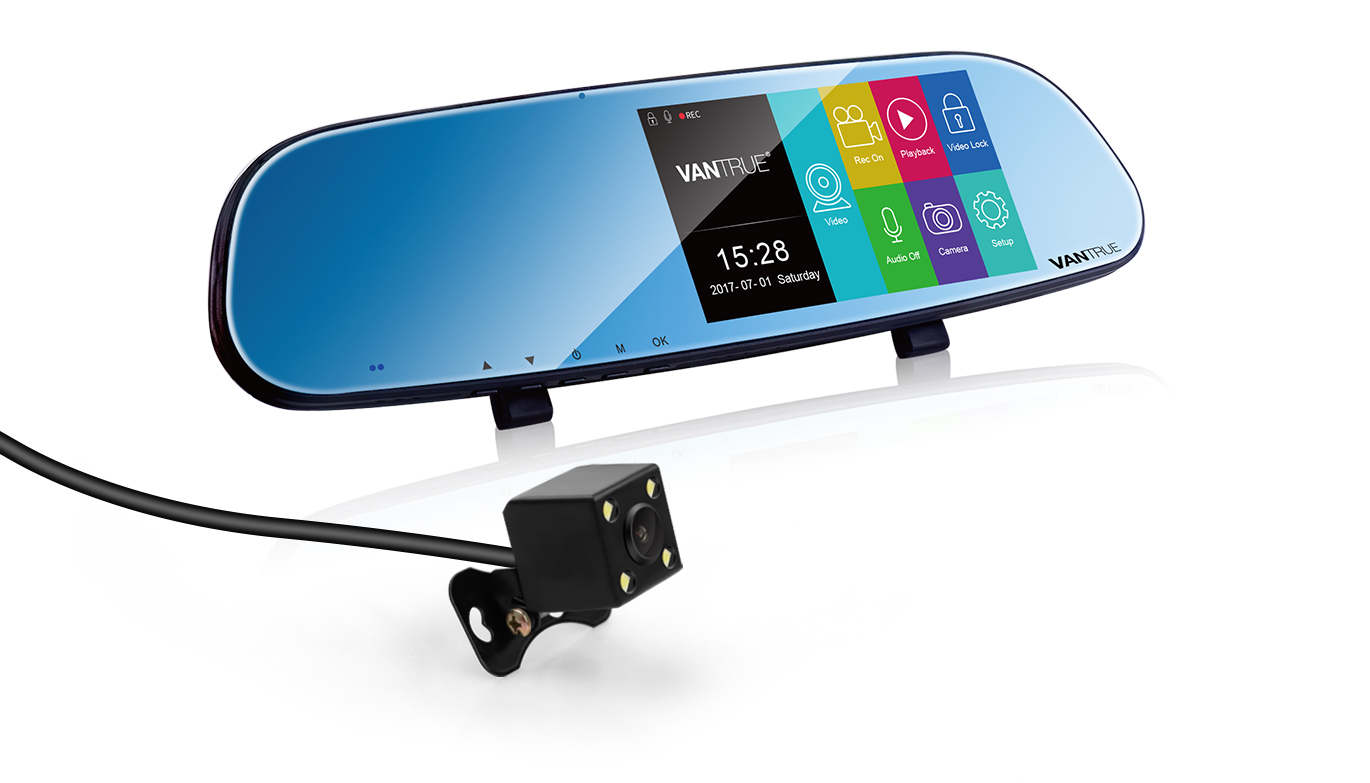 LOW LIGHT LEVEL NIGHT VISION
With the LLL (low light level) night vision technology plus F1.8 6 layer full glass lens, it present you clear image even though at the low light environment.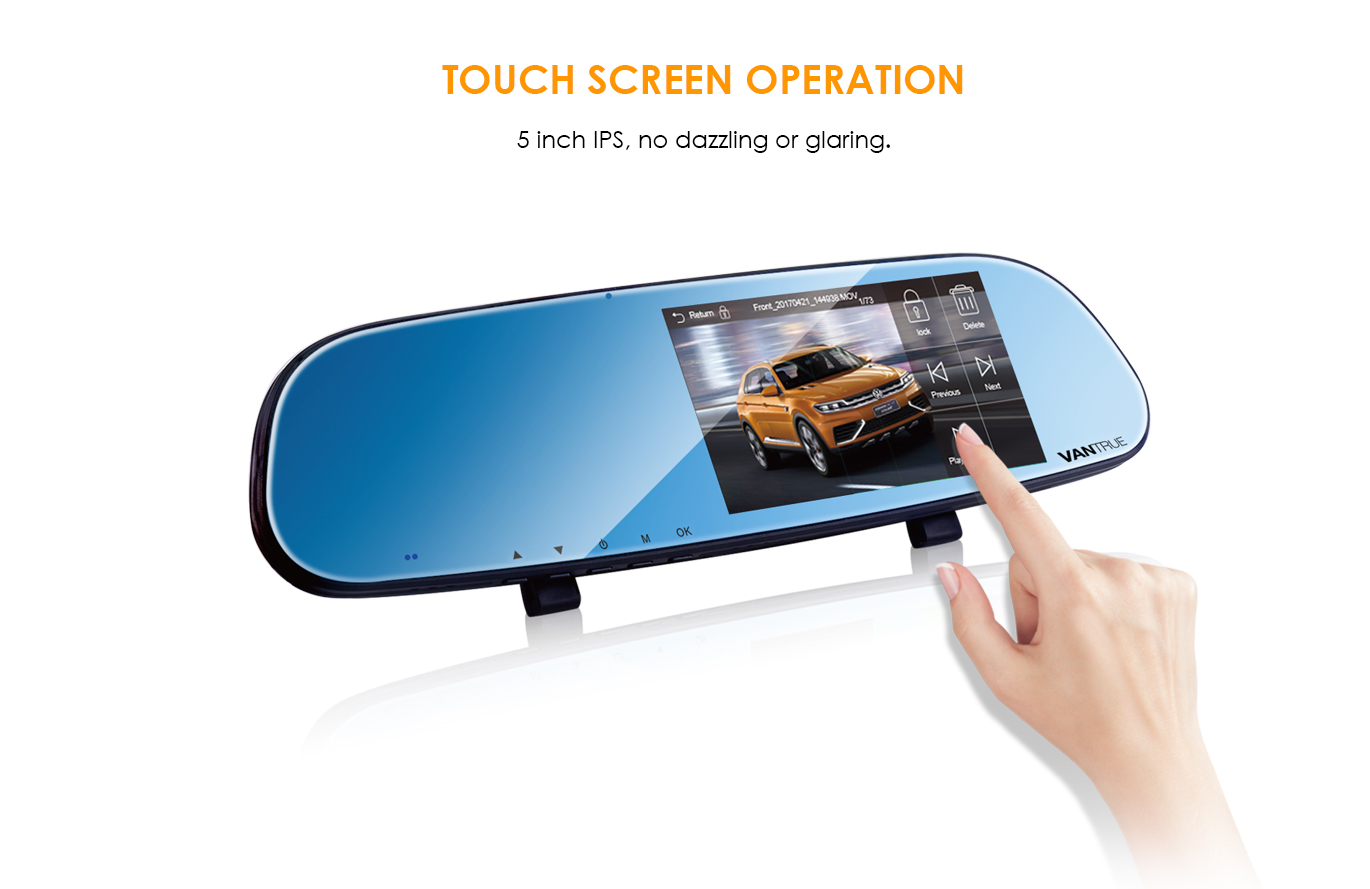 TOUCH SCREEN OPERATION
With the 5'' IPS touch screen design, you don't worry about the operation as well as dazzling or glaring.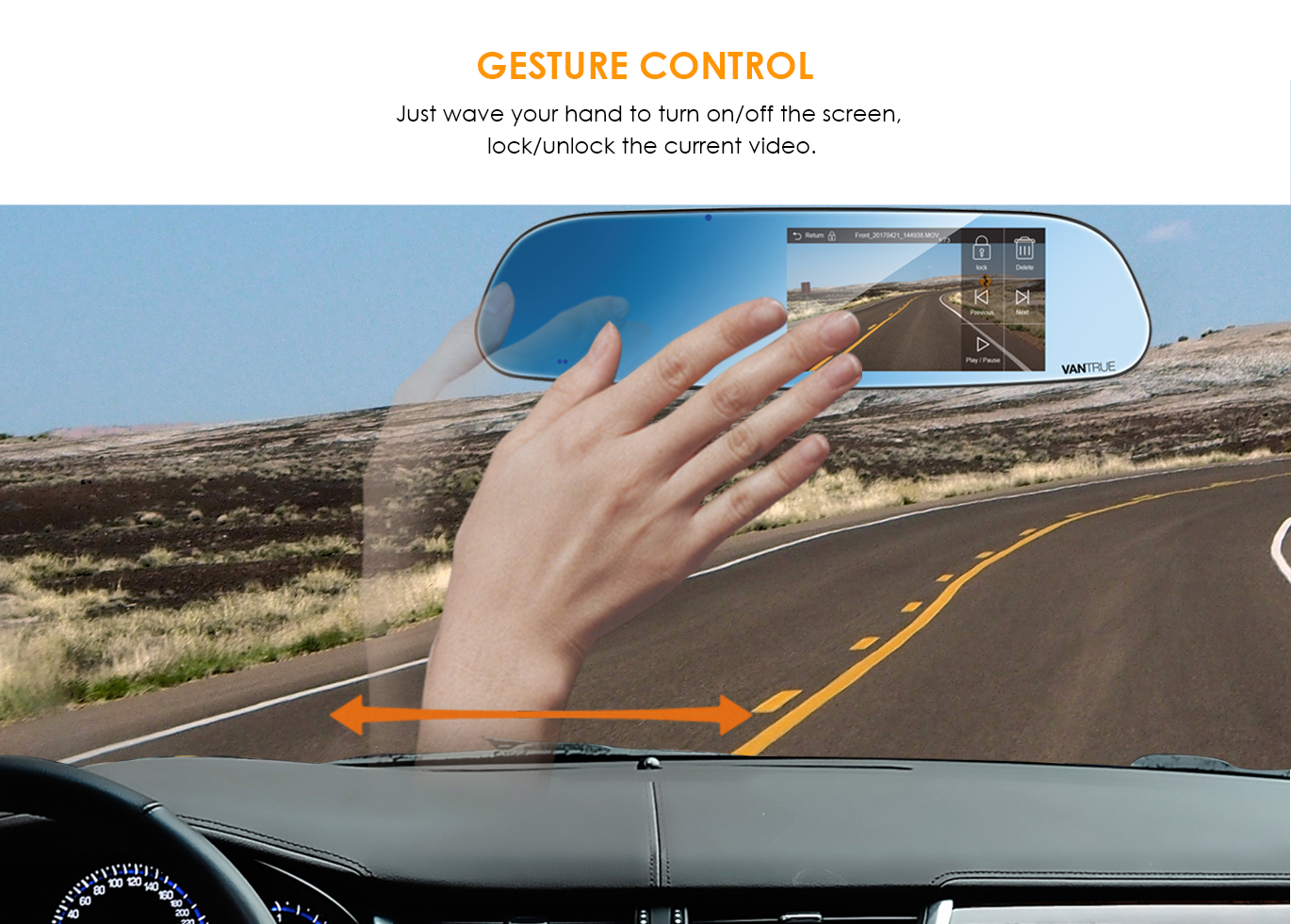 GESTURE CONTROL
You can wave your hands away from the screen under 10cm to on or off the screen in case of distractions when the screen is always on.And When the
screen is on, you can wave your hands to the right to lock or unlock the current video ensure the important video are not overwritten.